High Explosive Fragmentation Analysis

PRODAS V3 uses a Gurney-Mott-Sarmousakis methodology to predict the fly-off velocity, spray angle, and fragment mass distribution of naturally fragmenting projectile bodies.
Quickly vary the warhead wall thickness or explosives properties to determine the effect on the mass properties of the projectile, calculate the impact on gyroscopic stability, and see what happens to the fragmentation characteristics.
Avoids the need for expensive model fabrication or the tedious collection of fragments from arena tests.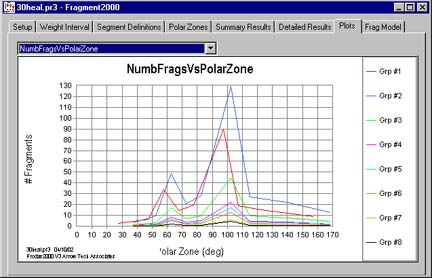 Copyright © 1999-2023 Arrow Tech. All rights reserved. Arrow Tech Associates, Inc. (802)865-3460